As title says, Anthracite Sparkle Flake cyclones, I bought these in January for my 306 which I have now sold to my brother. I'm going to take these off soon when I get chance an sell them but wanted to advertise them here to see if anyone local shows interest first.
I bought them for £255 on ebay with good tyres from a member at pug306, probably a member here to, they are in great condition, ill get some pictures up soon! Heres the picture that the seller originally put on ebay, they're almost exactly the same condition tbh...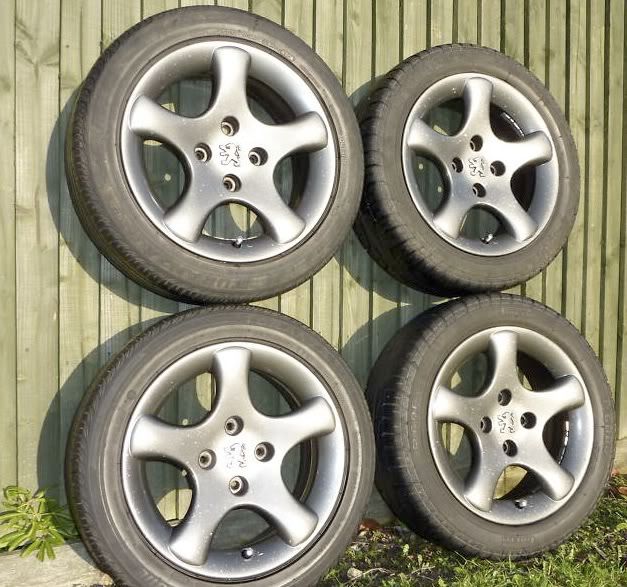 Let me know of your interest guys, I'm looking for about £200 seeing as i've hardly used them...
Cheers.

matt_attack_2k1

Newbie




Town/County

: Dinas Powys, Vale of Glamorgan


Age

: 33

---

Model owned

: 1.6 306 XS


Points

: 4972


Date Joined

: 2009-10-13

---



right they've gone up onto ebay

clicky

matt_attack_2k1

Newbie




Town/County

: Dinas Powys, Vale of Glamorgan


Age

: 33

---

Model owned

: 1.6 306 XS


Points

: 4972


Date Joined

: 2009-10-13

---



Similar topics
---
Permissions in this forum:
You
cannot
reply to topics in this forum